Looks like we've got ourselves another run-off! This time between Wakeupkeo and lapis molari.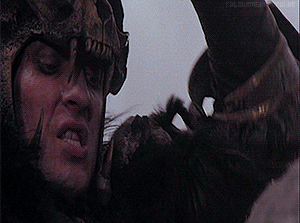 Voting will last 7 days.

The World is Not Enough: Millennium Edition by lapis molari
James Bond's 1999 adventure, The World Is Not Enough, is a mixed bag. Interesting ideas and a largely coherent plot, buried under an overdose of 1990's action flick, Roger Moor-ish one-liners, and too much effort to misdirect the audience as to who the main villain is. Brosnan plays Bond much closer to Daniel Craig's roughness than to Roger Moore's suaveness. But he's given so many cheesy Moore lines that this Bond feels tediously immature. This can be improved!

Batman v Superman: Dawn of Justice Part 2 – The Consequences Edit by WakeUpKeo
Over the years and especially since the pandemic, these movies have been polished and honed repeatedly. They have been compared with the original films again as well as the TM2YC, and Mr. Blue edits as well, for any remaining opportunities. Over the past three years and countless viewings, every viewing revealing more opportunities for making the edit just a little better, I now have two edits I can watch completely though without feeling the need to adjust anything.
The poll will close on February 8th. To vote please visit our forums. 
Please note:
Voting is limited to active members who have been registered for more than a month and have a minimum of 5 posts.
Faneditors are not allowed to vote for their own edit.
Faneditors are not allowed to solicit votes by PMing users or promoting the poll in other forums or social sites.